Our goal was to increase purchase intent by encouraging users to schedule a demo.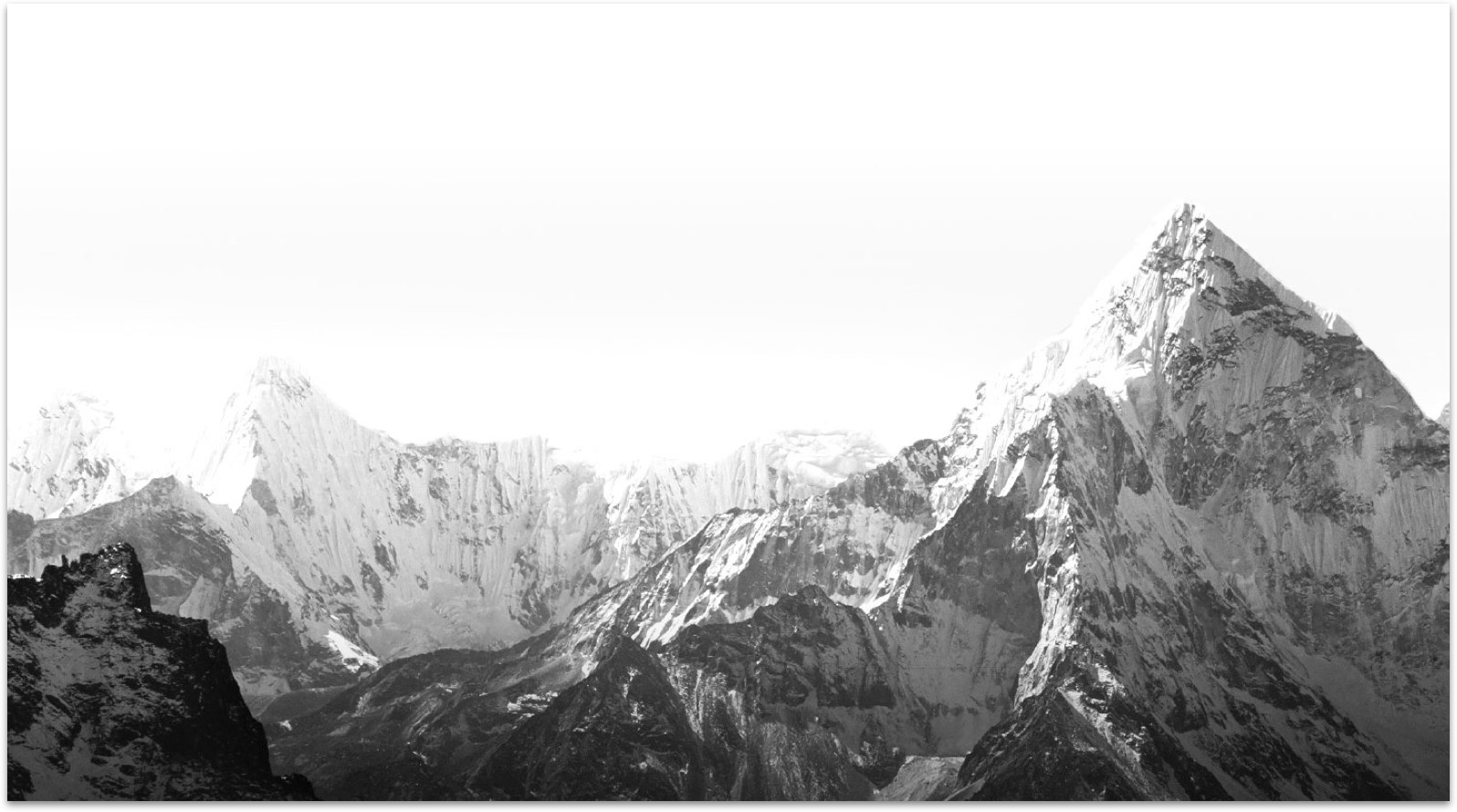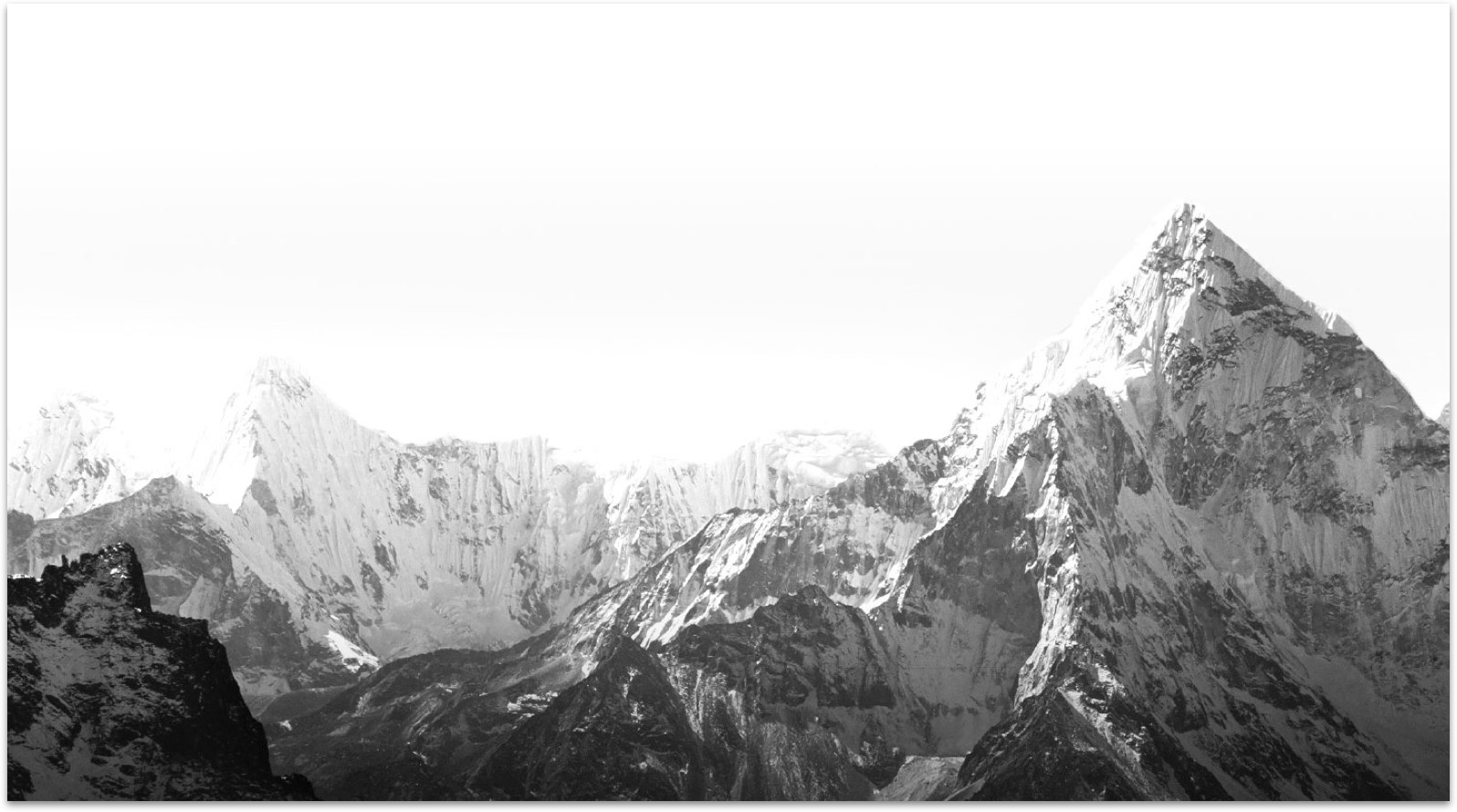 Black Mountain Systems is a financial services industry software that develops solutions for data aggregation, process management, and business reporting.
Its All About The Audience
The content strategy and information architecture was highly focused on finding out who used Black Mountain Systems' platform and how. My goals were to find out how the system works, and where our users interacted with it. In order to do this, I studied the investment lifecycle to understand the people who were a part of this and what they needed to do in order to get their jobs done. From there, we thought about the types of questions these individuals might have.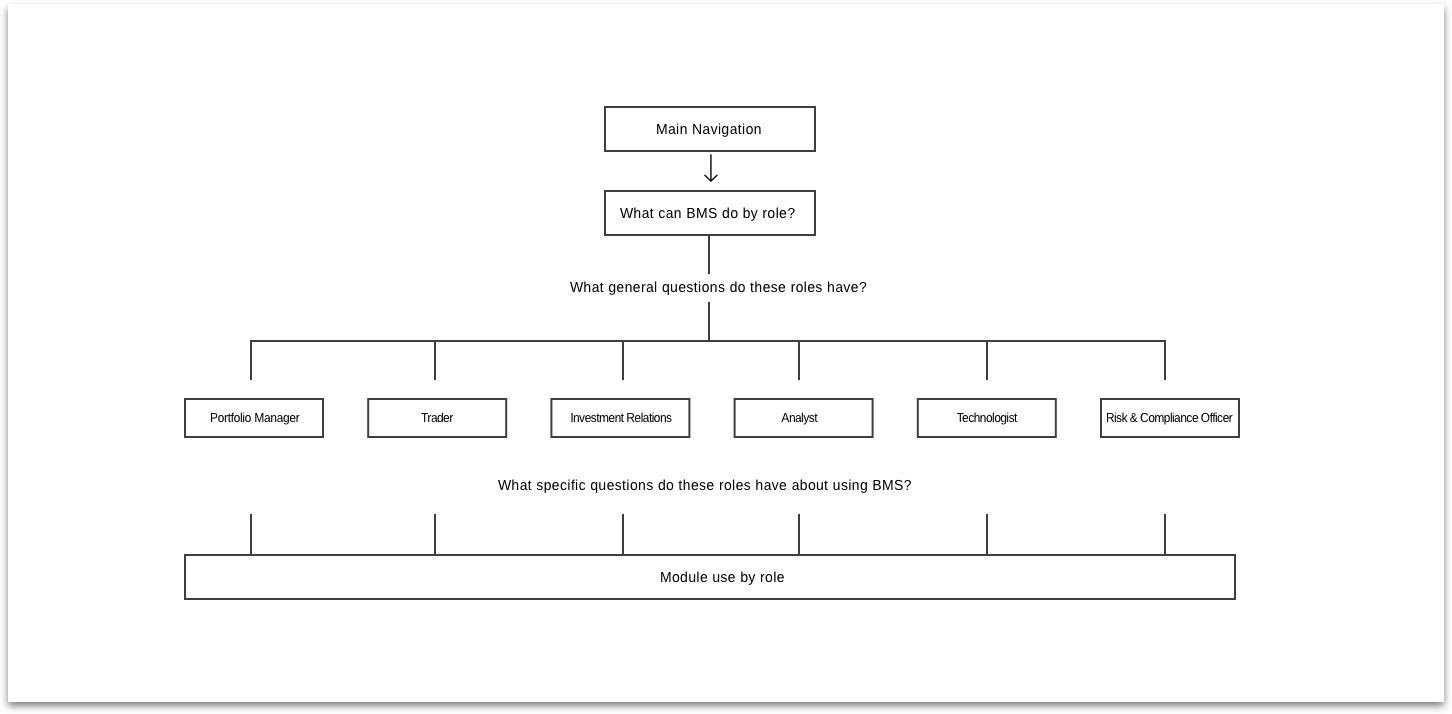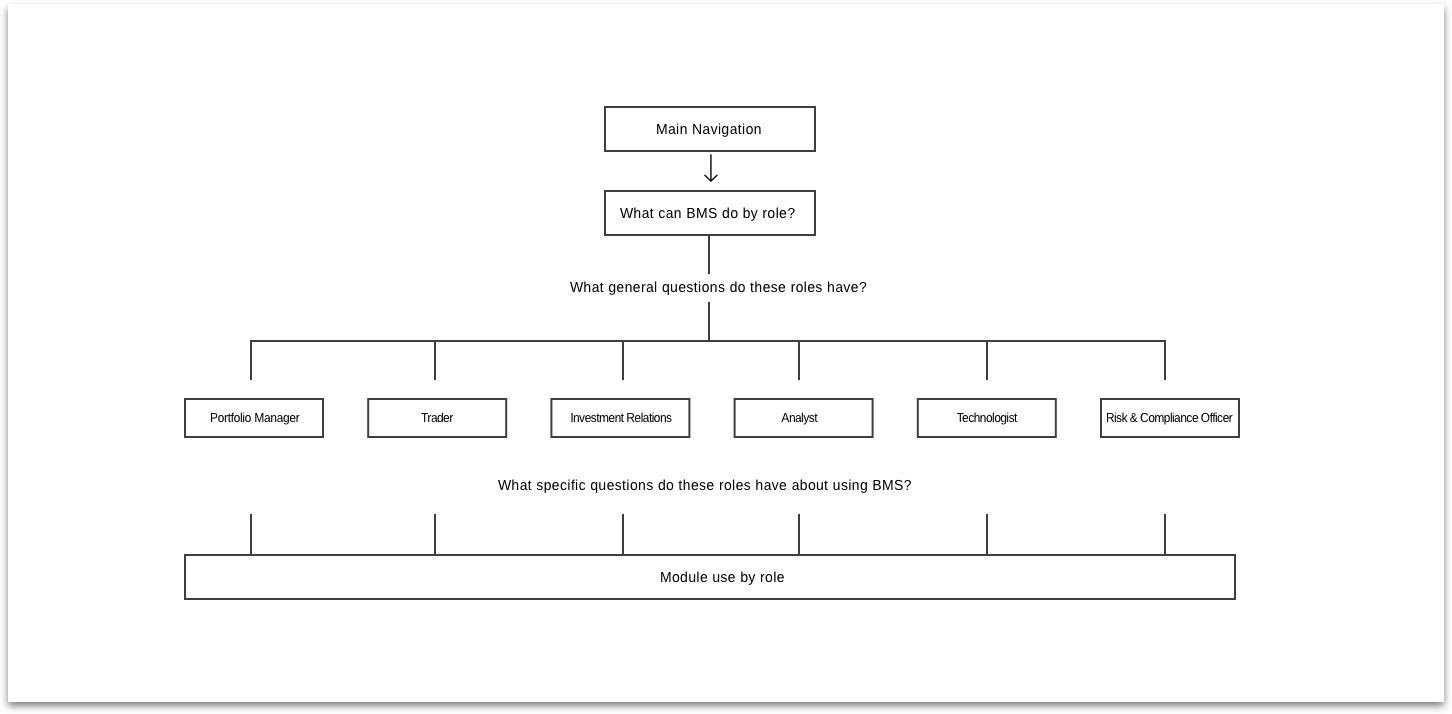 This user flow highlights the intention of the "modules by role" page of the website. 
Creating Content Modules
Once the optimal user flows were in place, we wanted to create a collection of modules that would be used to build the entire site, while staying within the scope of the project. These modules needed to be flexible, show product features, and persuade users to schedule a demo and purchase the software.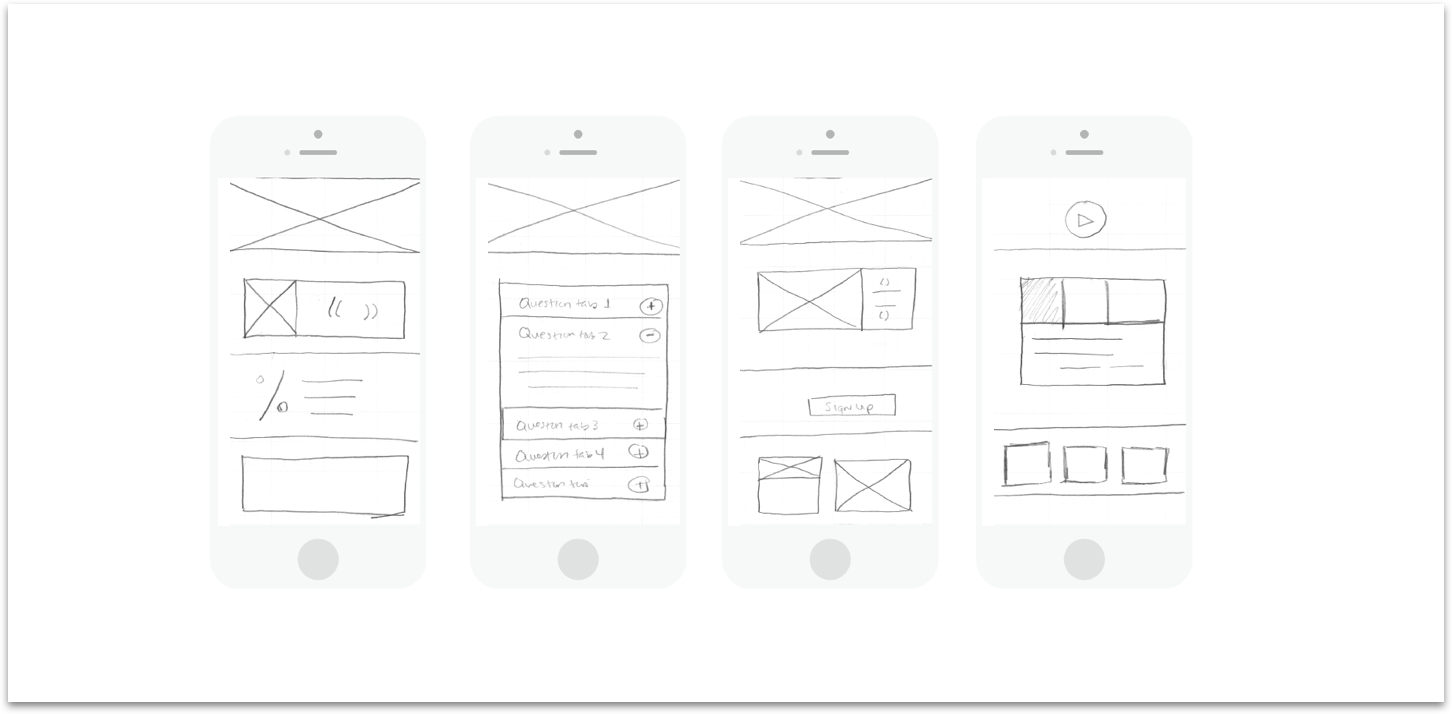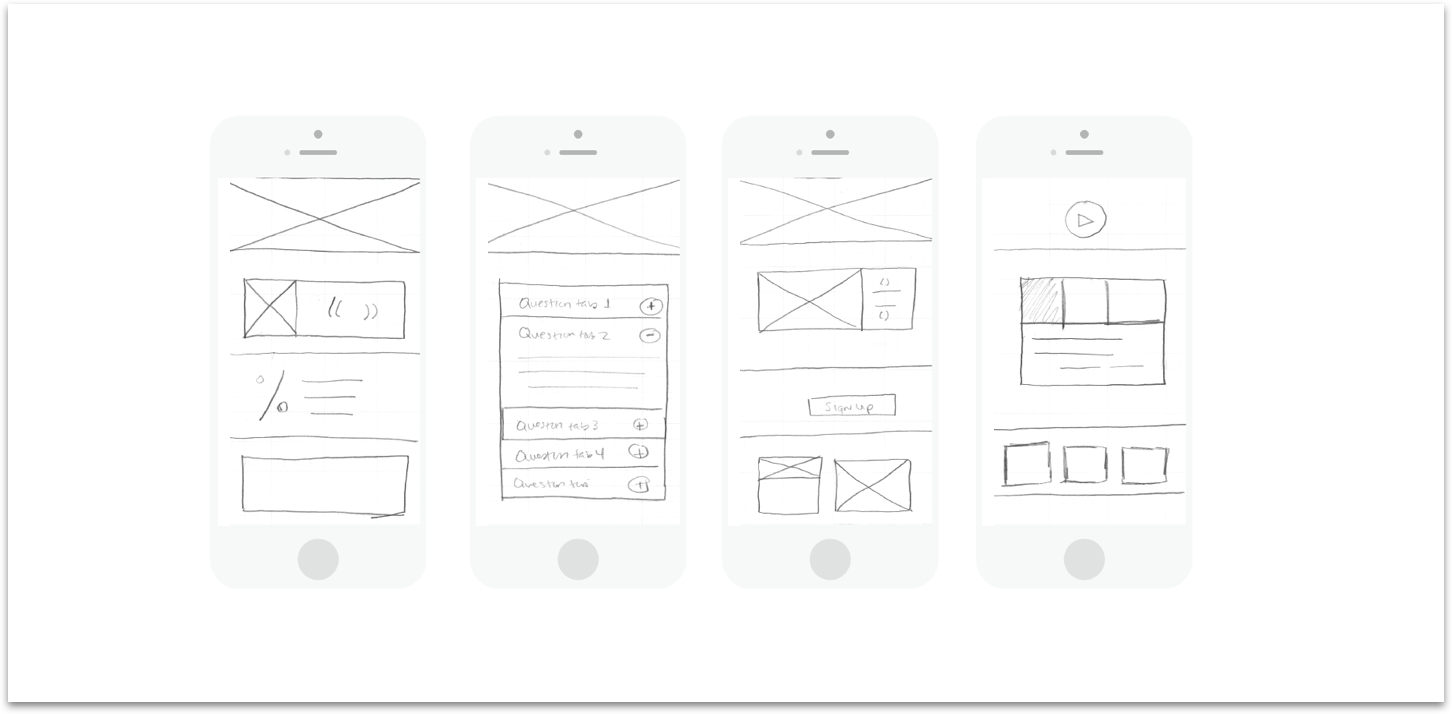 Sketches of modules that are used throughout the site.
Building A Design Vocabulary
After reading A List Apart's, The Language of Modular Design, I knew that we needed to define the content modules that we would be using throughout the site so that we could refer back to them throughout the project. I found that creating this vocabulary was infinitely valuable for the following reasons:      
We were all on the same page. With so many people working on one project, it can become easy to misinterpret the way that something works. Once we defined the module, everyone on the team from the designers, to the developers, and the client, knew what to expect. There were no hiccups. 
It created an open dialogue. In turn, we were more collaborative. We were able to use the modules in ways that solved solutions rather than constantly creating new ones. 
It allowed us to stay with in our budget and properly allocate time. Because we had defined the modules, we knew when a change or a request was out of scope.
Eliminating Any Guessing
Copy is written in "Challenge" and "Solution" statements so that users can easily know what issues the software is addressing and how.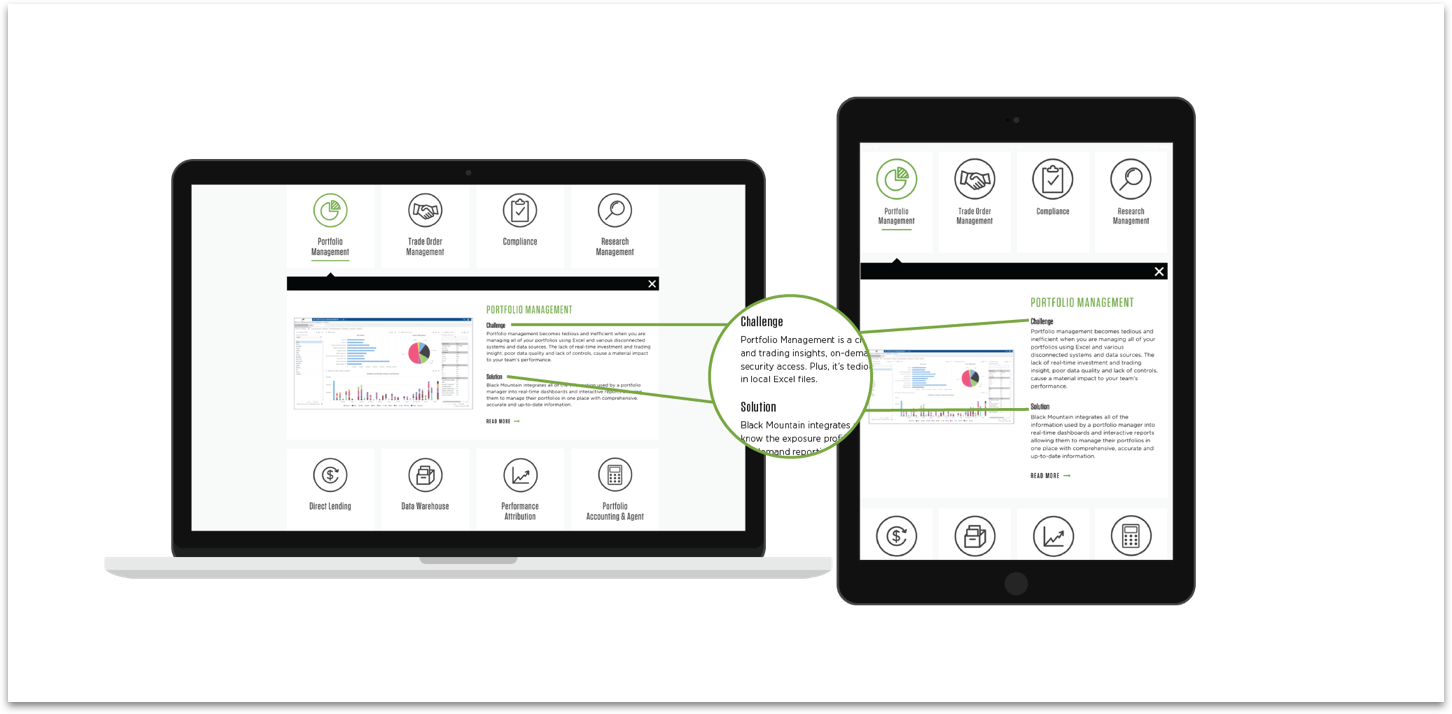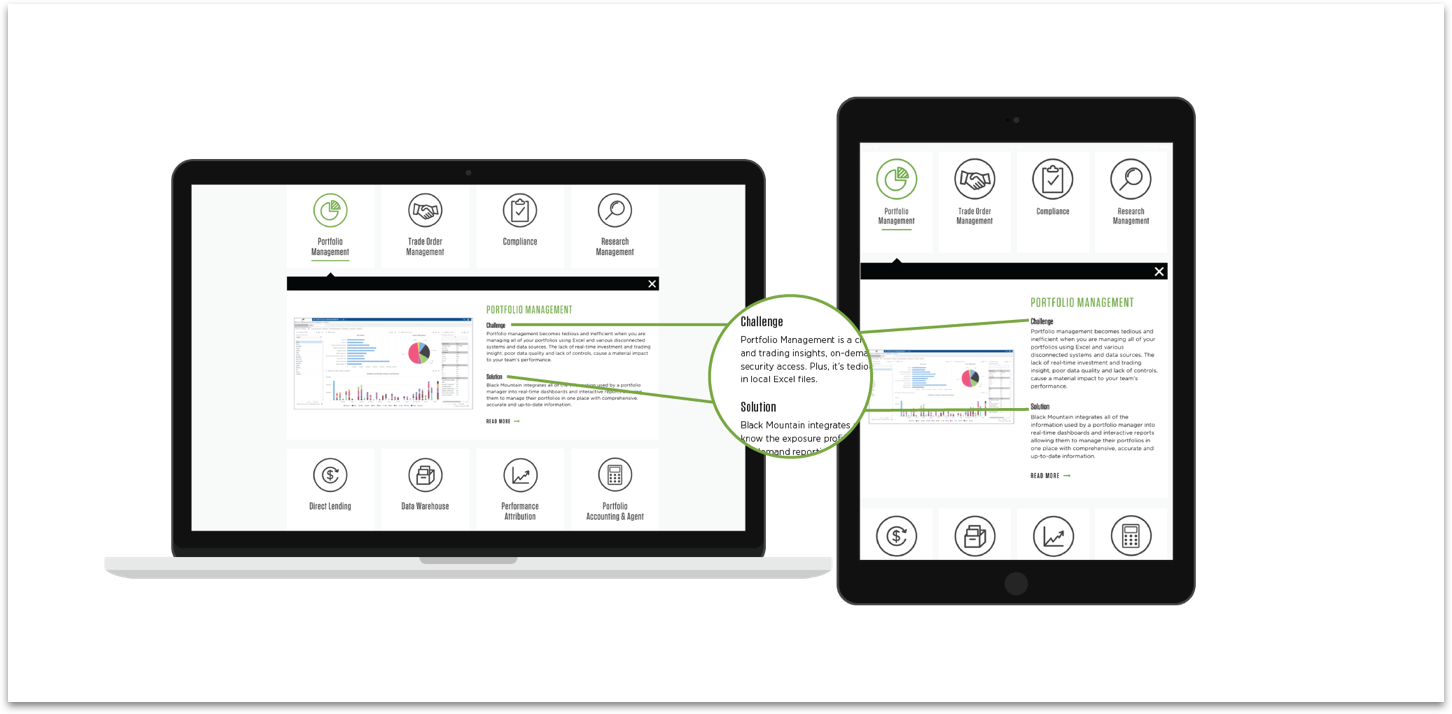 Copy and content strategy was centered around making it easy for users to understand how the module is used and why. 
Designing For Real People
As determined through the key user flows, there needed to be a special emphasis on the particular audience of the software. Our answer for this was a  "Solutions By Role" page which outlined how each member of  Black Mountain System's target audience used their platform on a daily basis.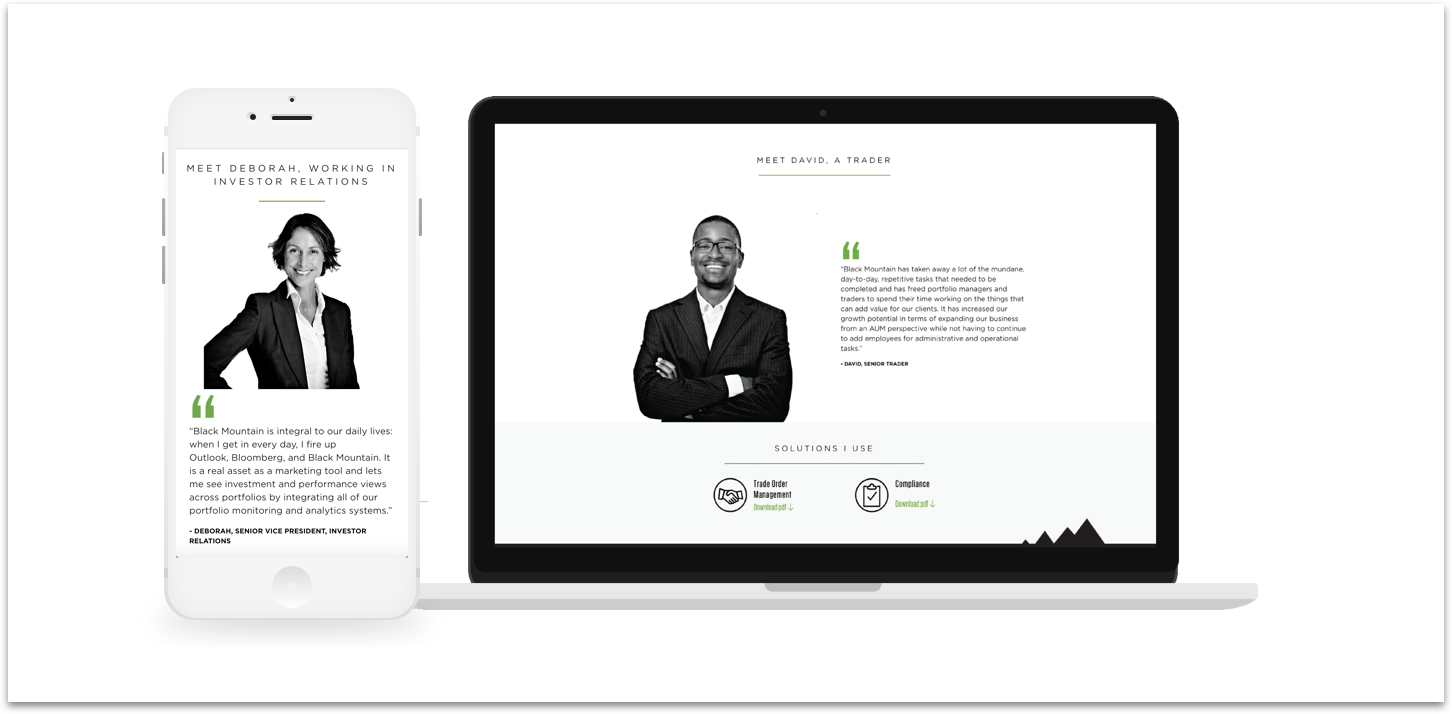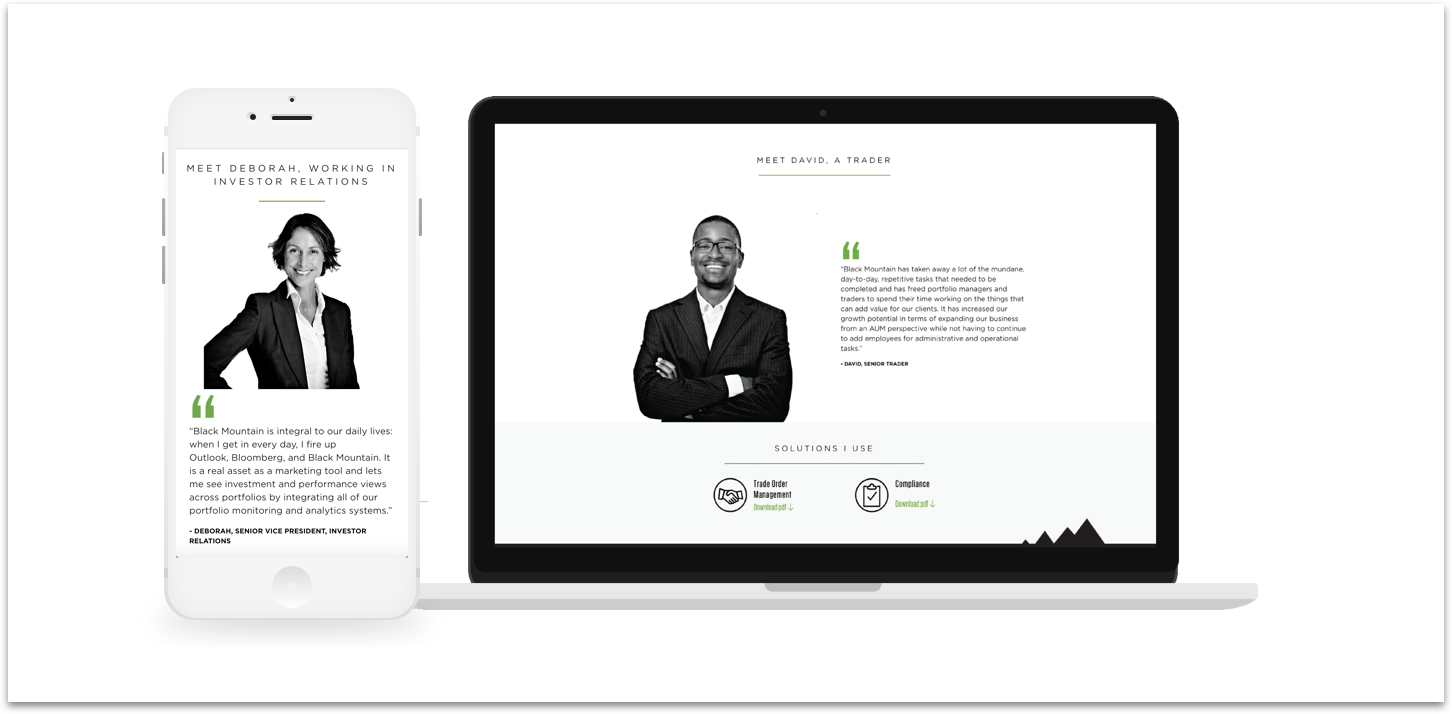 First person quotes and representations for the individual roles gave us the flexibility to make the site more focused on the end users.