Our goal was to redesign TerraCRG's website to make it easier to find and sell properties and to establish TerraCRG as the leaders in Brooklyn real estate.
Audience: Property sellers & buyers, businesses looking to lease commercial spaces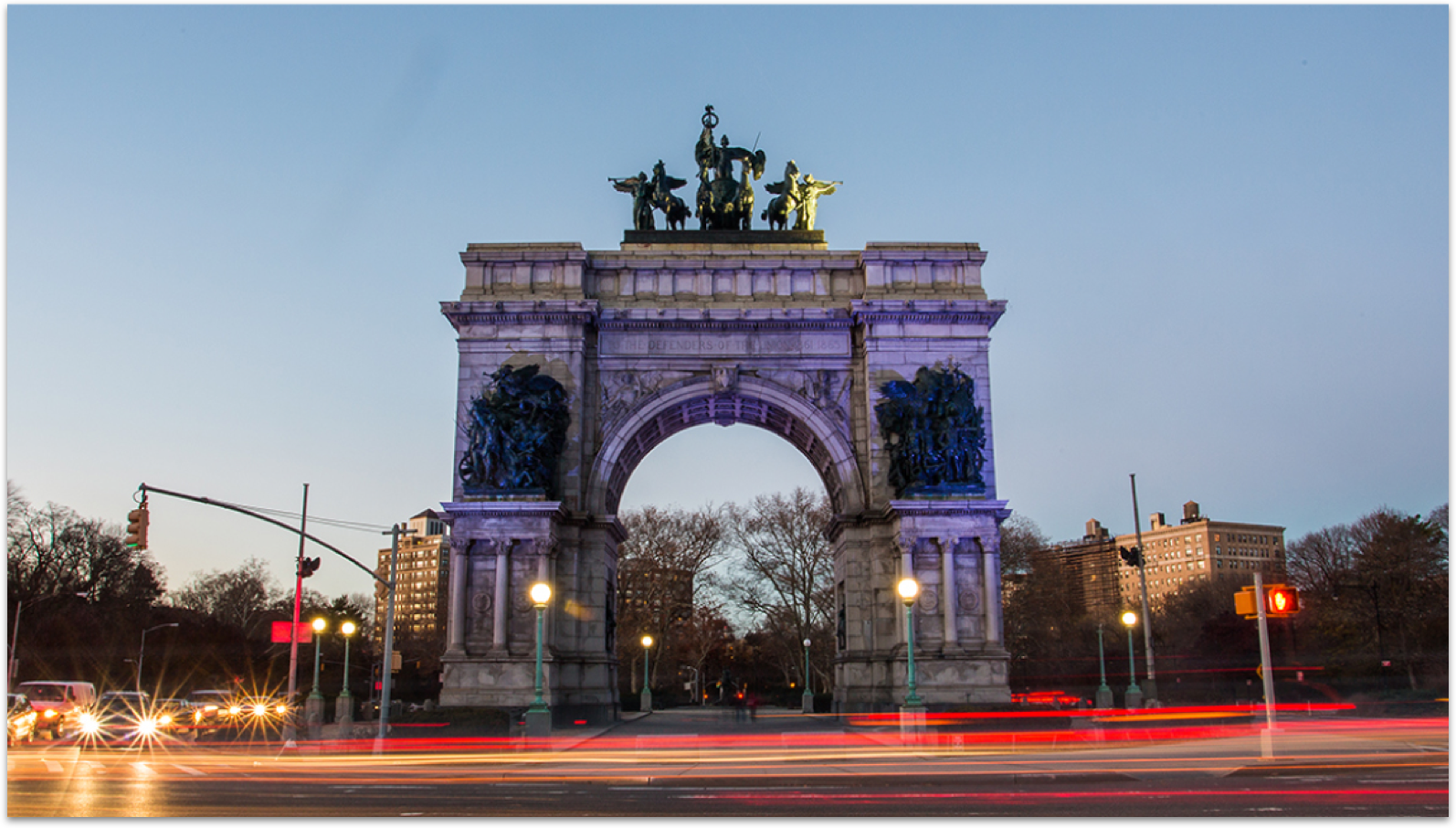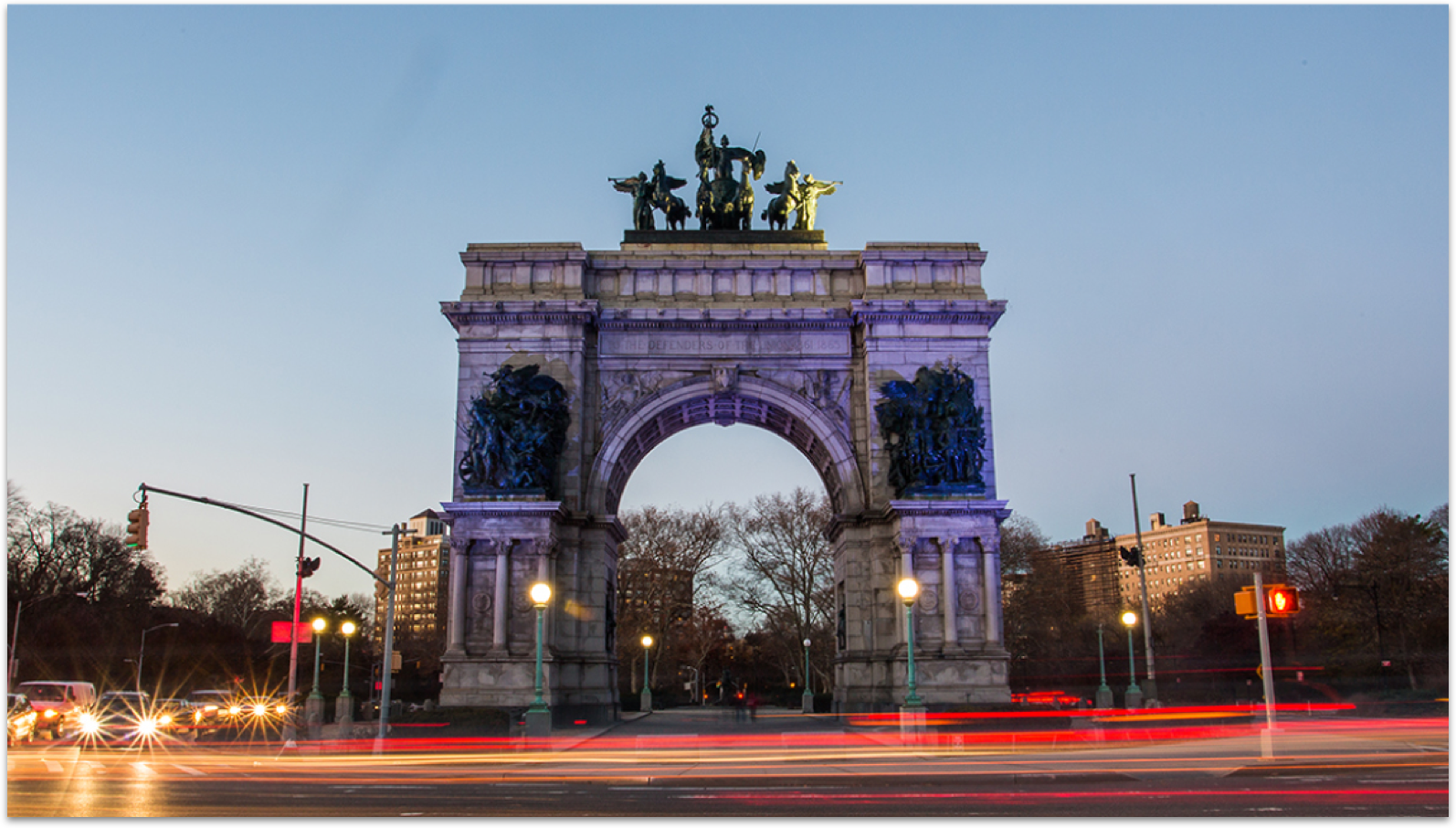 Brooklyn's leading real estate brokerage and advisory firm, TerraCRG, wanted to modernize their website to more accurately depict their company. Our vision was to create a site where clients could easily access information as well as acquaint themselves with the Terra team.
Aligning User and Business Goals
To start, we set out to understand what the goals were for both prospective clients and the TerraCRG team. I interviewed members of the TerraCRG team to learn about their team structure, pain points, and sales strategies. Through these conversations, I learned that TerraCRG needed to better reach the following audiences: business owners who need to rent a storefront and building owners who want to sell their property.
With this in mind, I created user stories that outline each specific scenario, the business and user goals, and potential user flows. These stories ultimately informed TerraCRG's content and web strategies.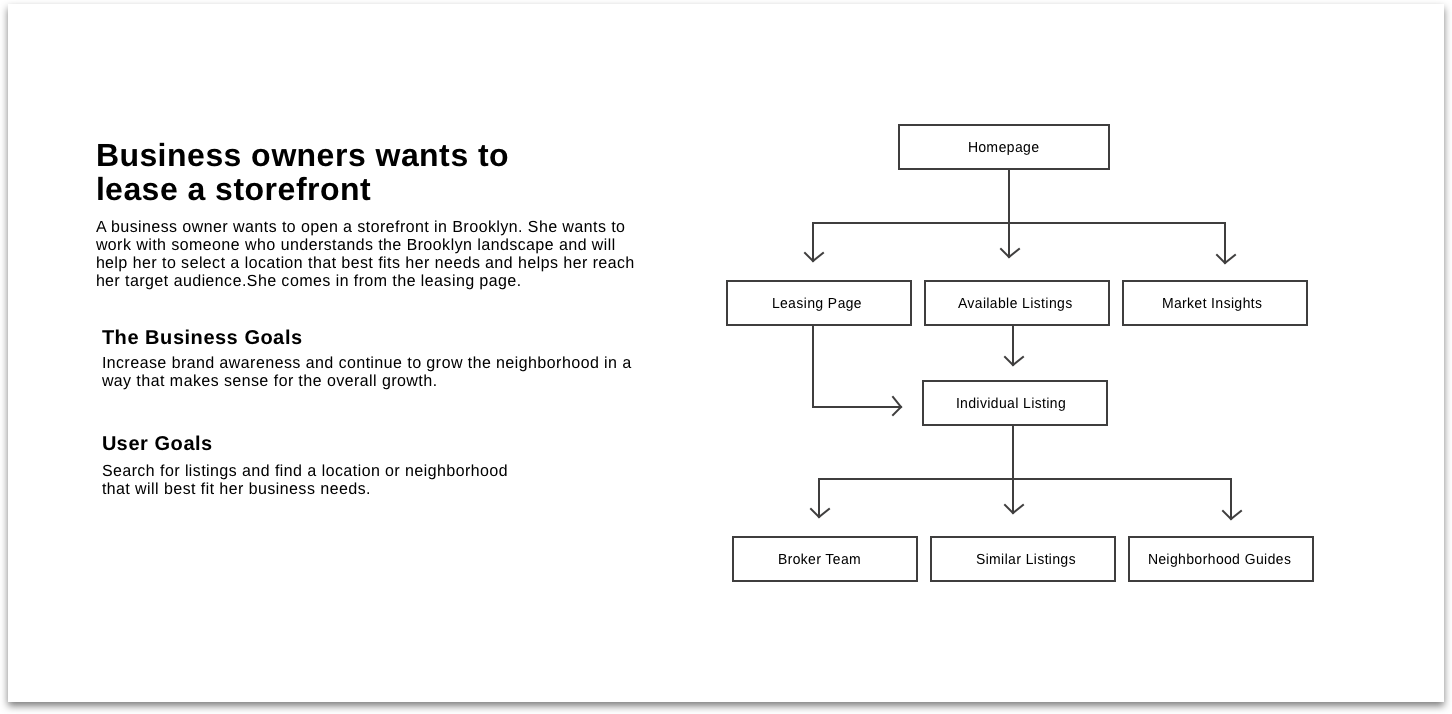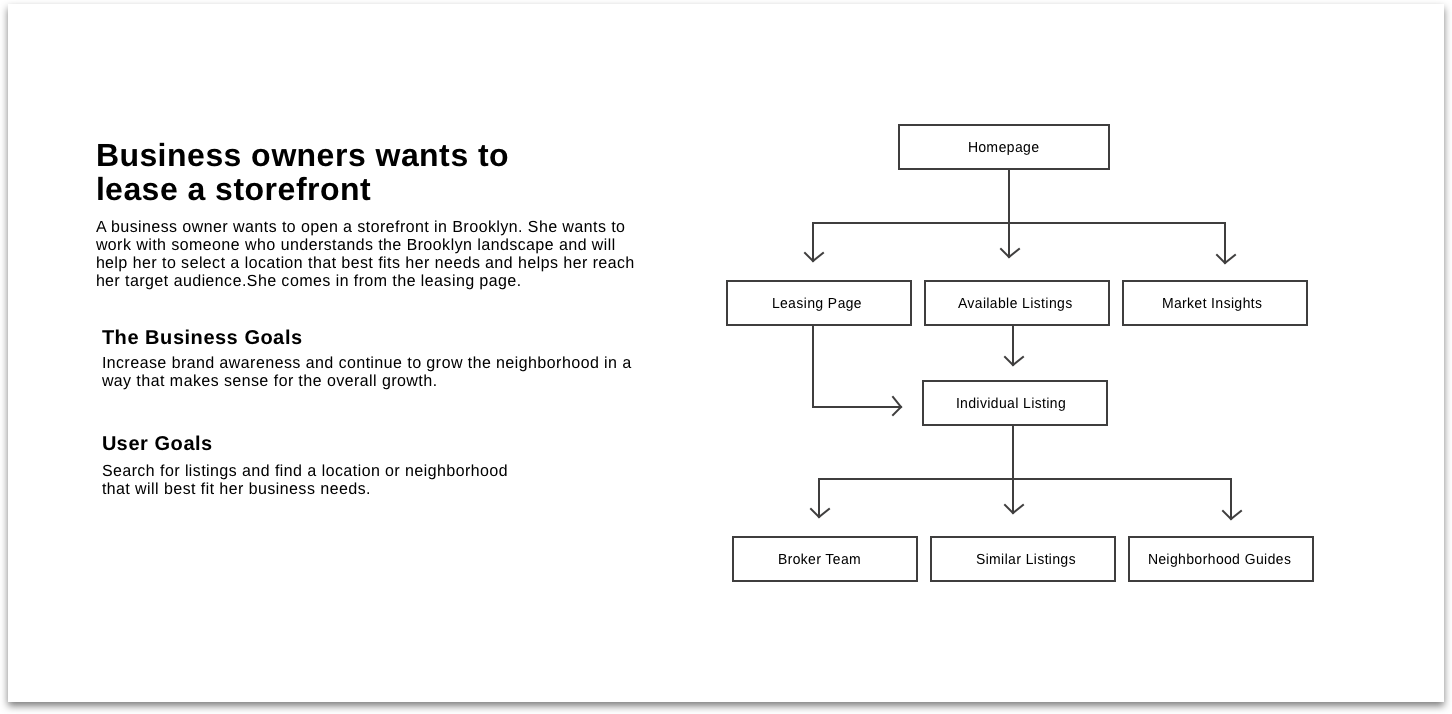 User flow for a business owner who wants to lease a storefront.
Search, Buy, Sell, Repeat
As leaders in the Real Estate industry, we needed to make the process of finding the right property listings as easy as possible. Starting with the navigation, we emphasized the three main site sections: Buy, Sell, and Lease. We also made it incredibly easy for users to come to the homepage and search for sale and rental listings, and quickly view what's new on the site.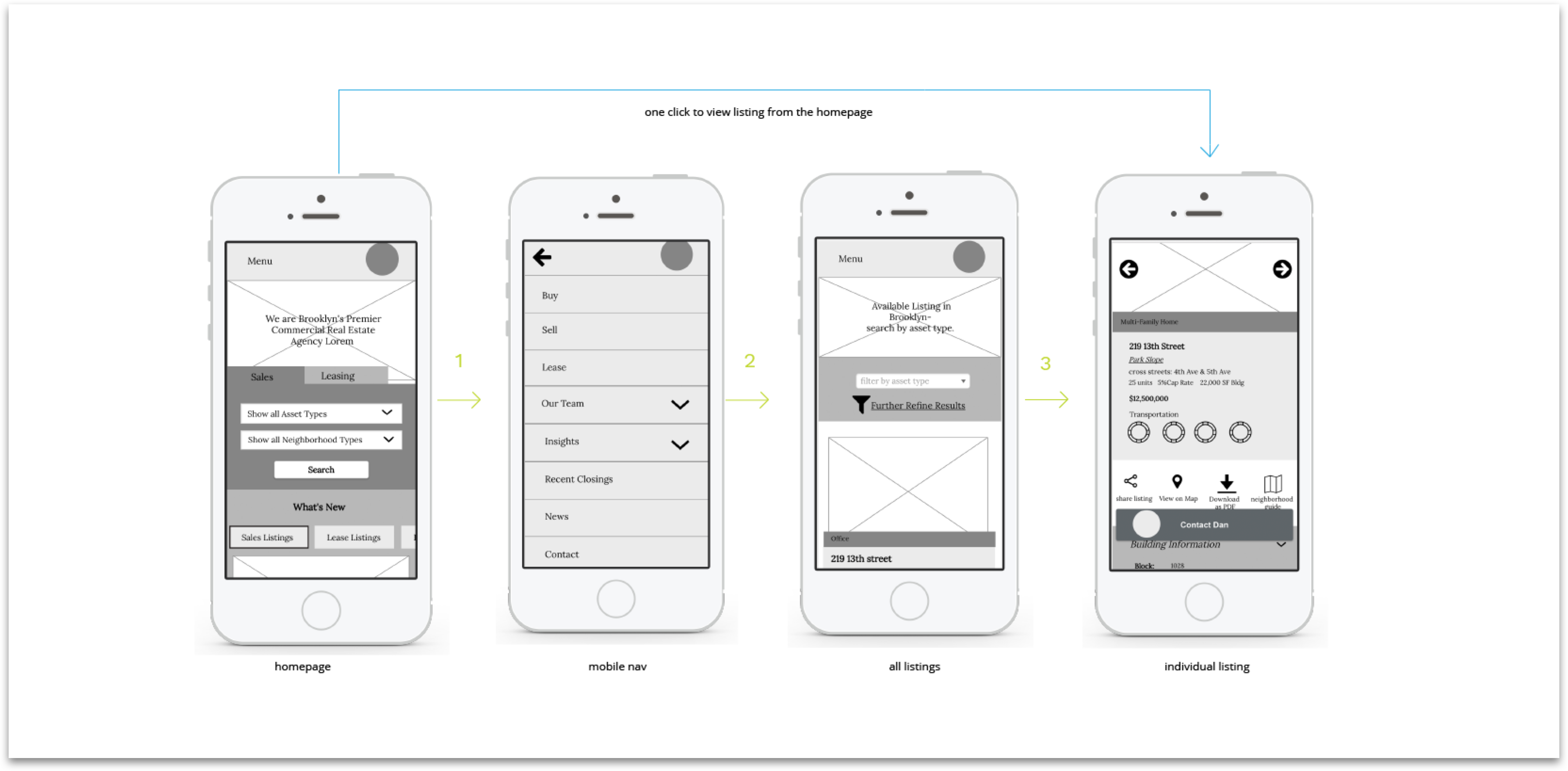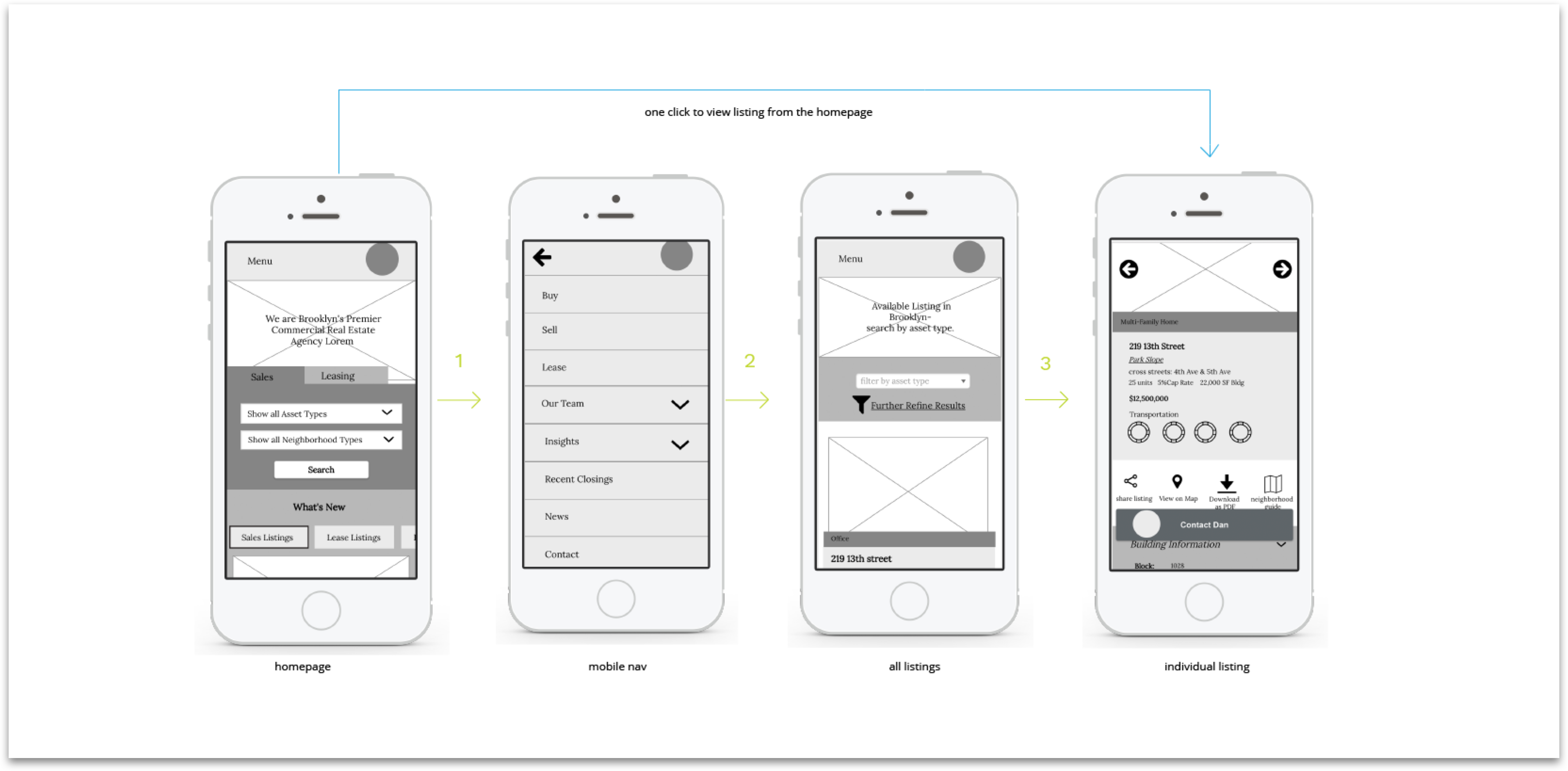 The user flow for finding a relevant listing from the homepage.
The listing page was also a main priority, we made sure that the most important information was easily accessible and presented in a way that was easy to read. Most importantly, the main CTA was always prominent.
On mobile this meant making the button sticky to the bottom so that when users click on the contact button, a form appears where she can select her perferred method of contact.
Establishing TerraCRG as Industry Leaders
When it came to selling and leasing properties, we needed to showcase TerraCRG's expertise in these areas to establish trust and to highlight their capabilities. We did this by outlining their process, always leading with case studies, and linking to research that the team has compiled whenever relevant to build trust. In framing their skills this way, we began to tell a story about the leasing and selling processes.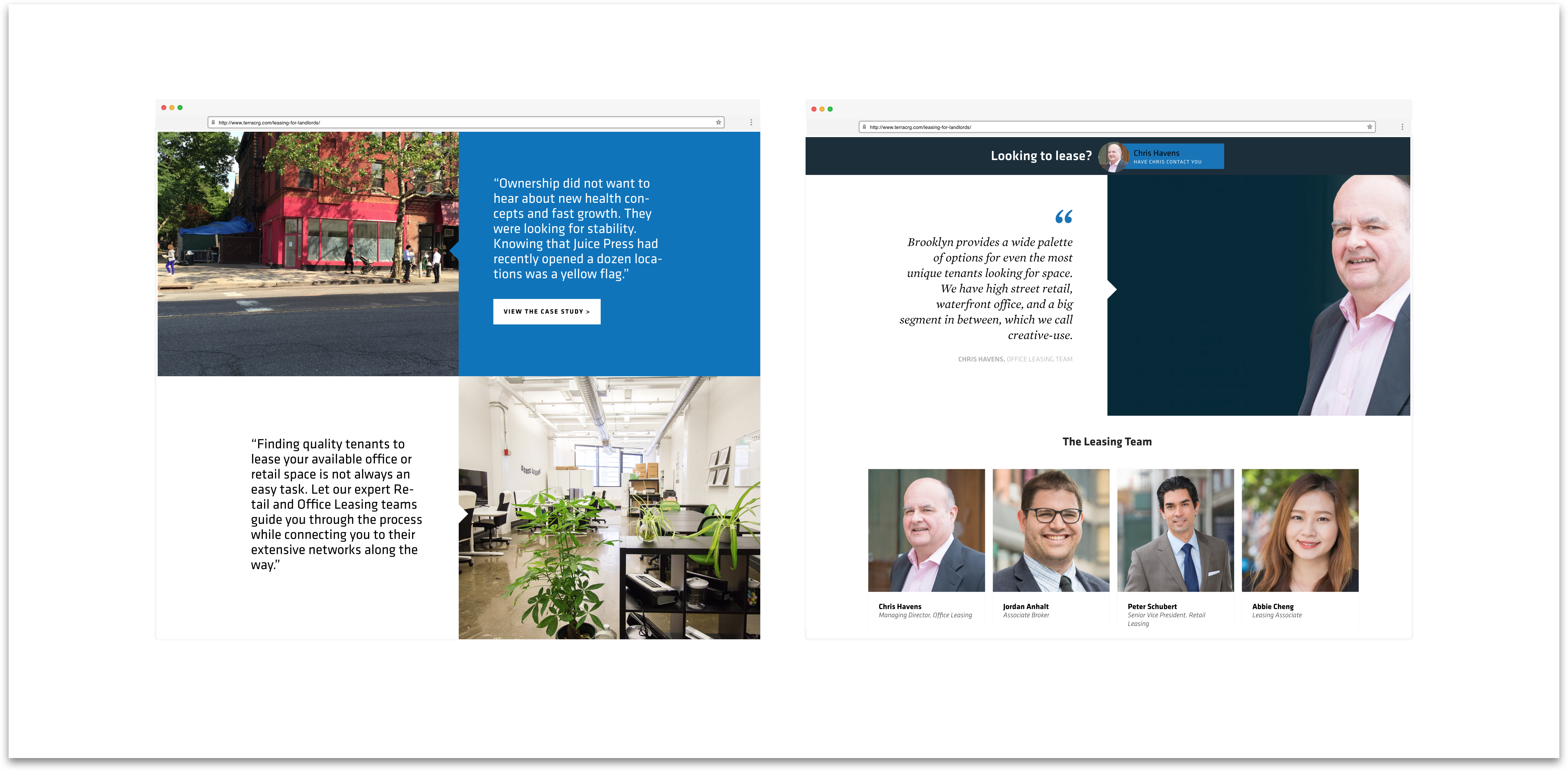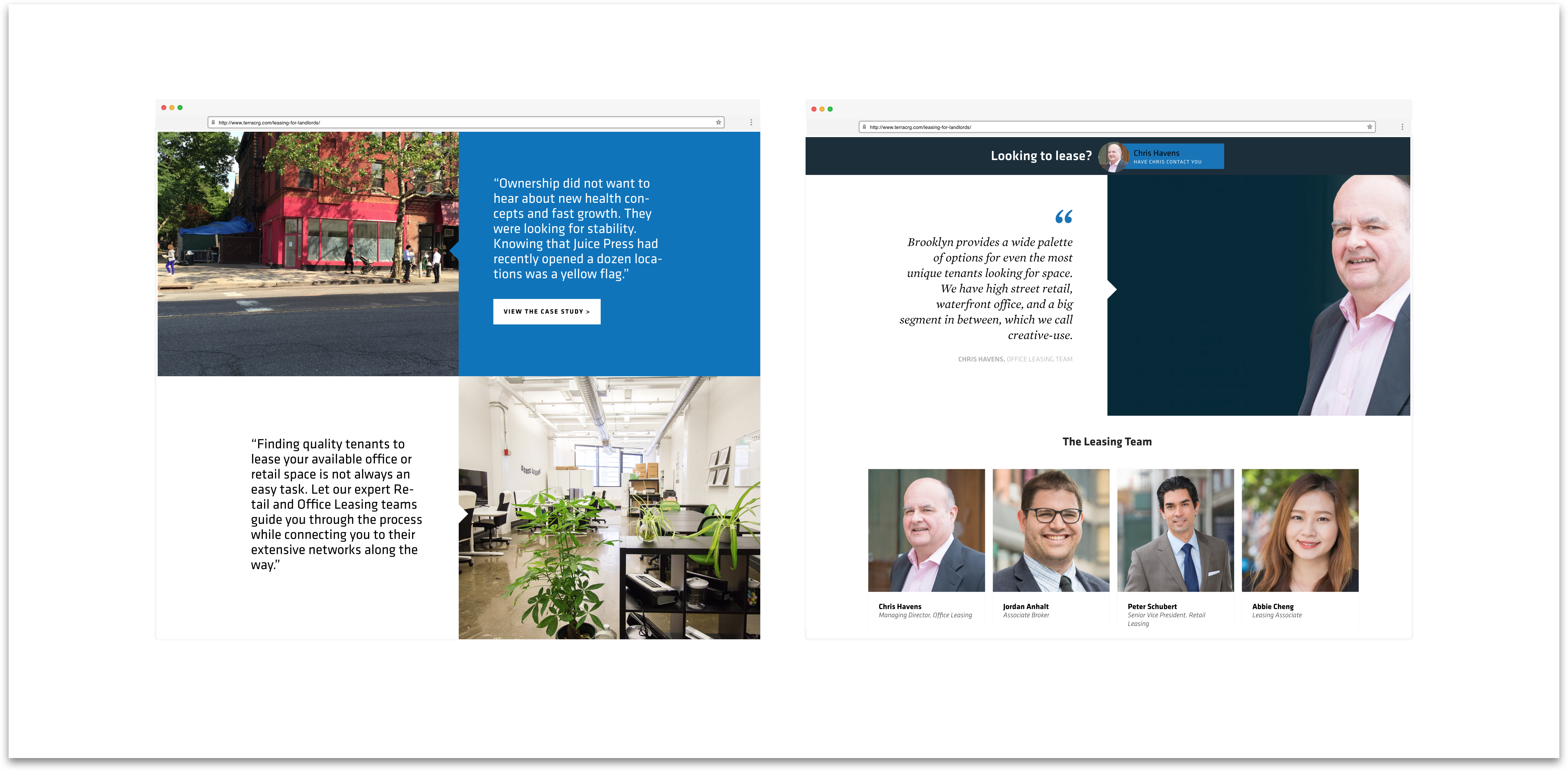 The leasing page was designed to speak to TerraCRG's expertise.
Exploring Brooklyn Neighborhoods
Part of the benefit of being an only Brooklyn based brand agency is that you get to know the lay of the land very well. TerraCRG wanted to showcase their knowledge by creating neighborhood guides that allowed users to learn more about each area of Brooklyn.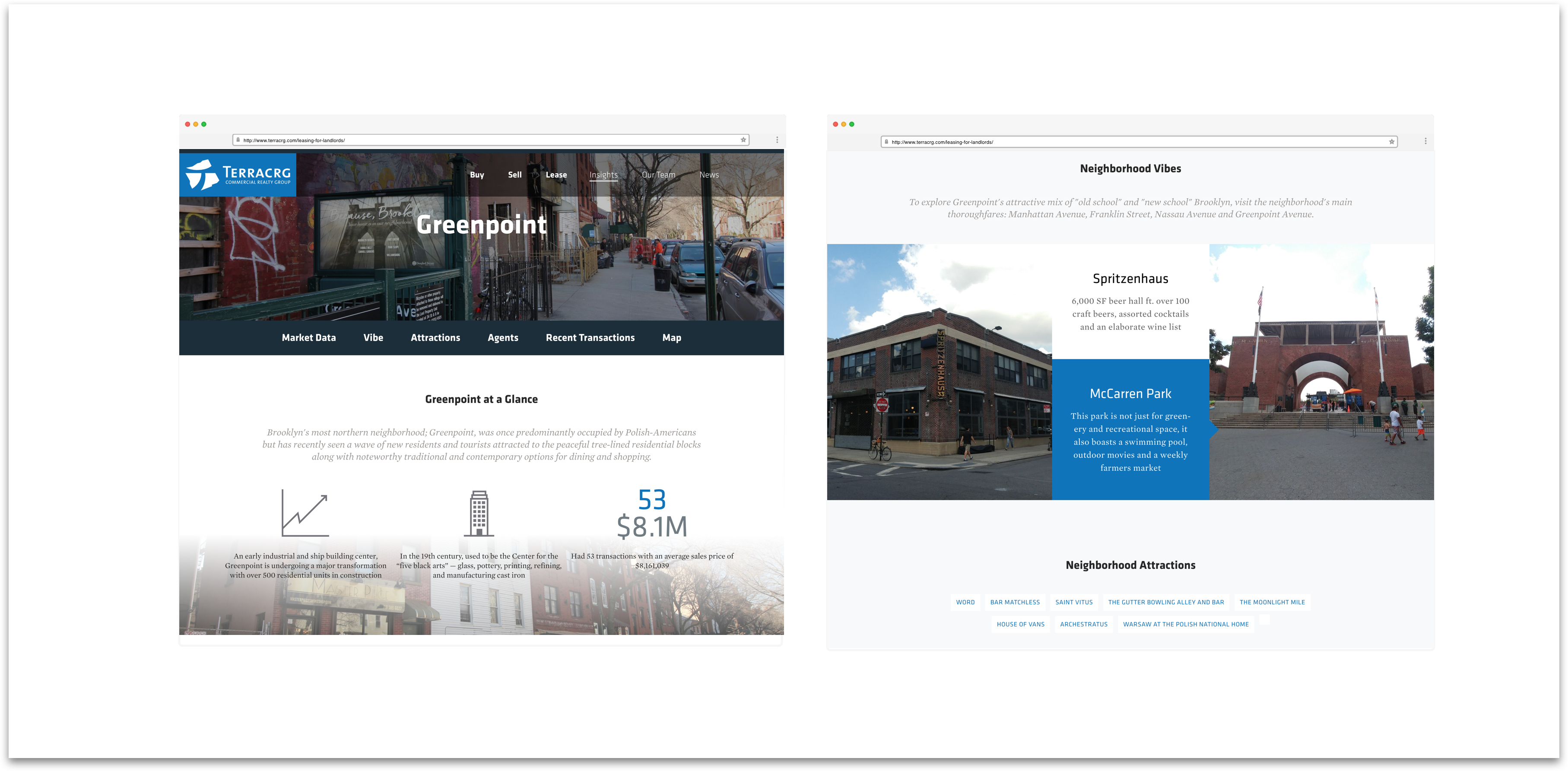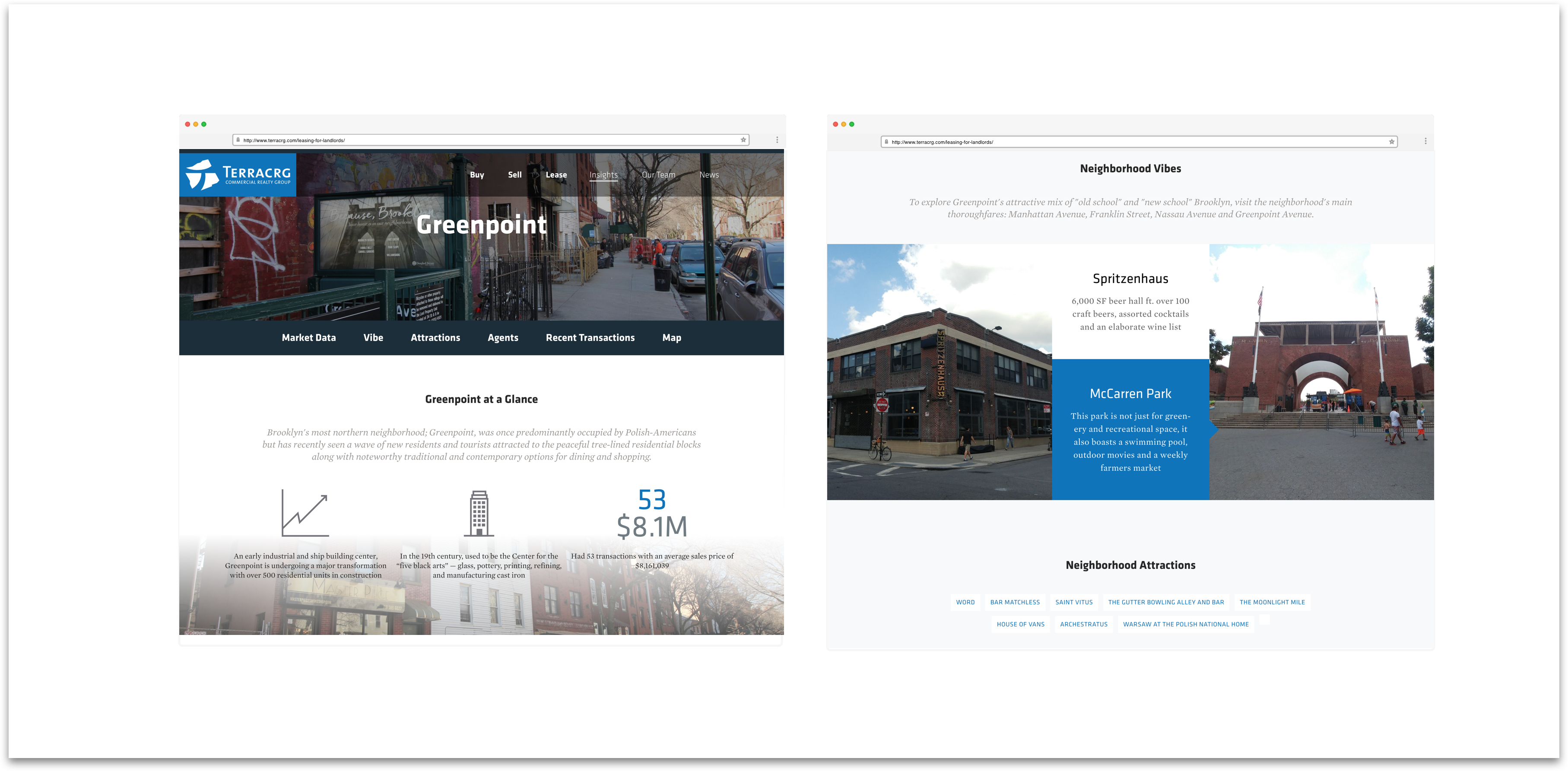 Neighboorhood guides were created to highlight TerraCRG's market research and knowledge about all Brooklyn neighborhoods.