Our goal was to redesign Two Blind Brother's ecommerce experience to better tell their brand story, mission, and vision.
Audience: Socially conscious shoppers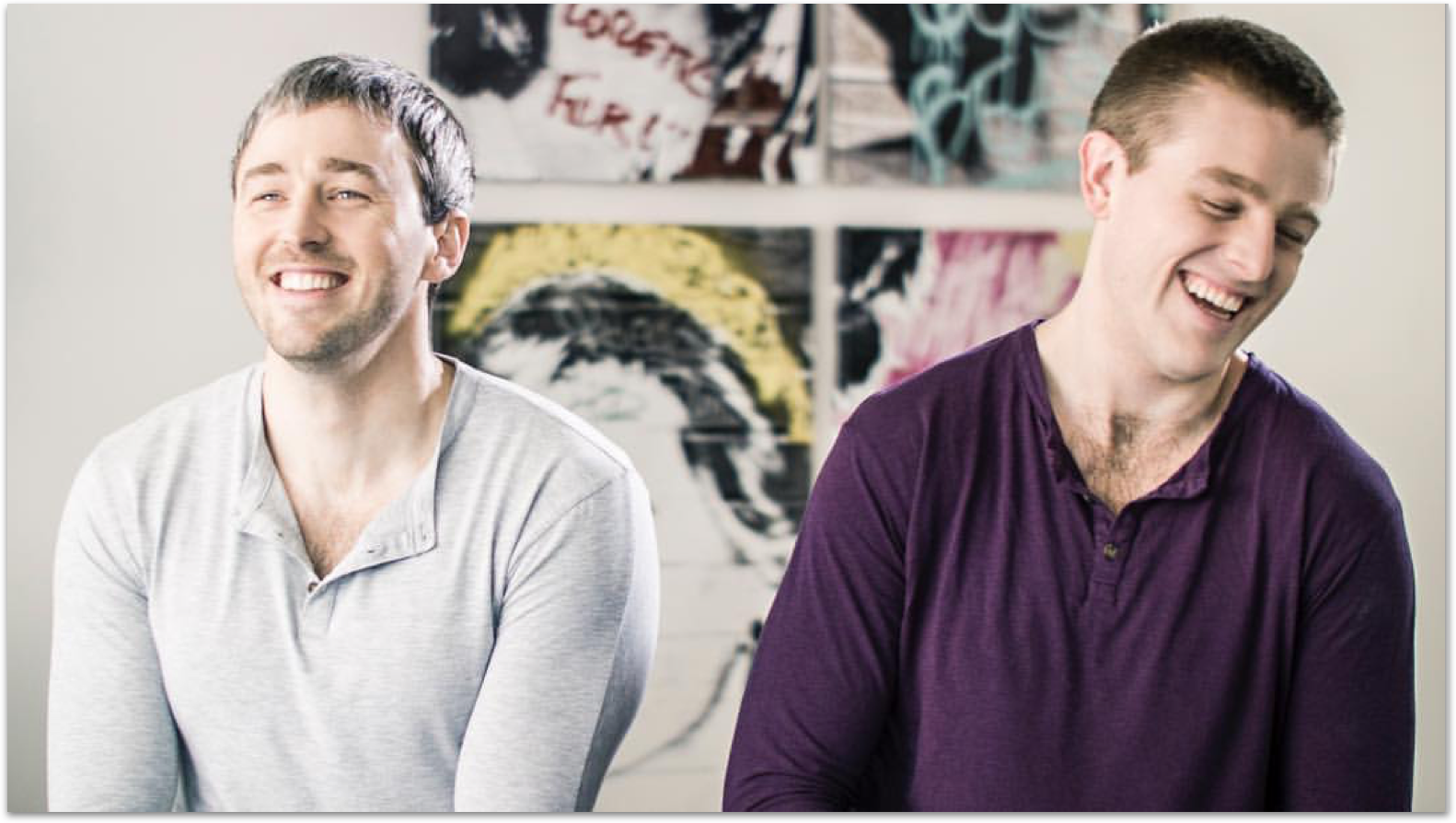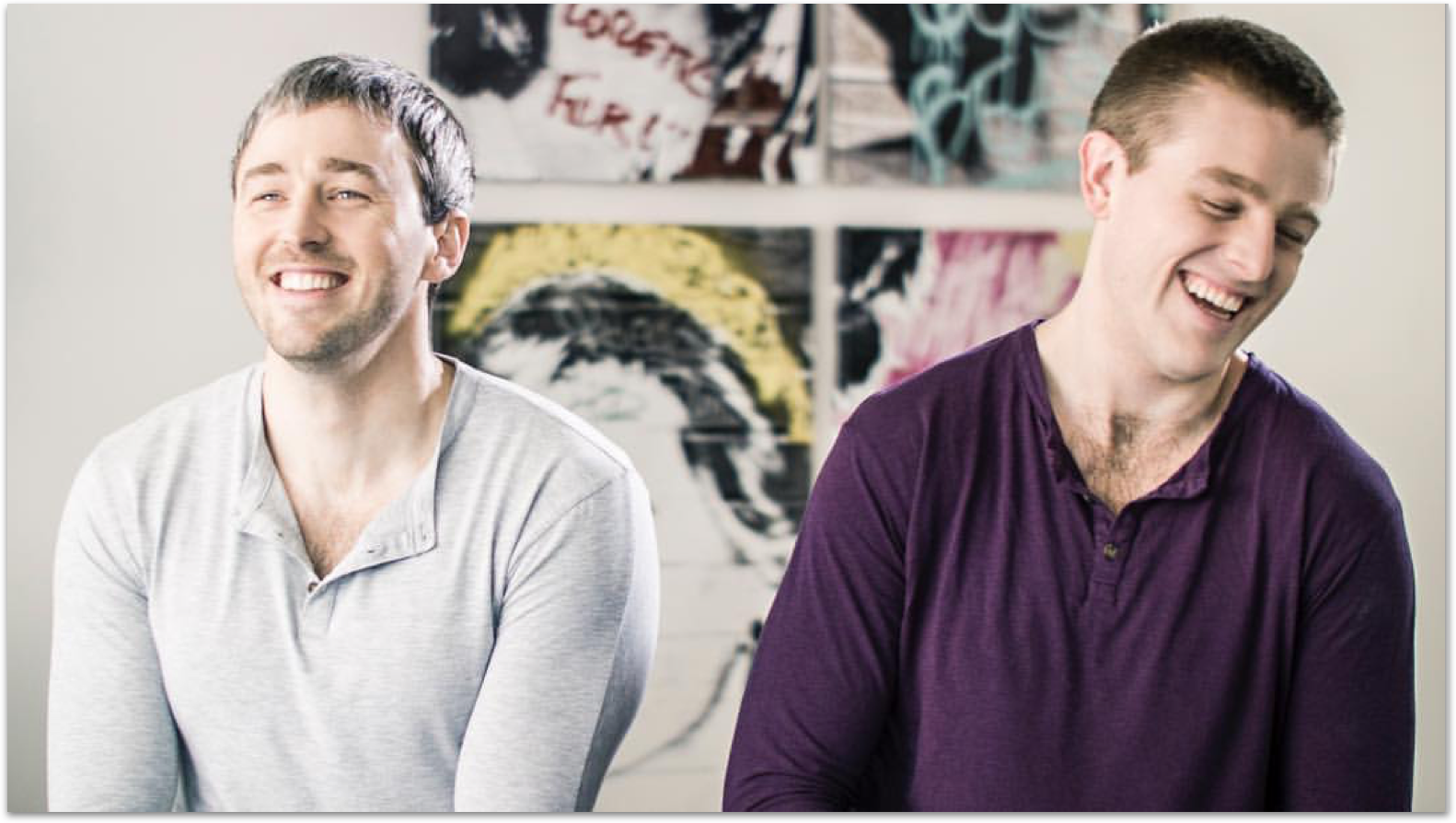 Two Blind Brothers makes ultra-soft designer clothing with natural plants and proven fibers for the sole purpose of funding blindness research and being part of finding a cure.
An Immersive Shopping Experience
We set out to create a shopping experience that goes beyond a simple "Add to Cart" -- one that keeps users engaged and really drives home the brothers' mission. We accomplished this in a number of ways:
1. Photography with Movement. Two Blind Brothers' shirts are made to be worn and lived in - we capture this through the photography by showing models in motion.
2. Flexible Grids. Each page boasts a flexible grid that can be used to pull to blog posts, press, or videos or house gifs and lifestyle photography which results in pages that feel full of life and excitement.
3. Infusing the brothers' personality. If you ever get the pleasure of being around Brad and Bryan, you'd instantly see that they're friendly, warm, and really funny. We wanted to bring that into their site, showing their personality wherever we could.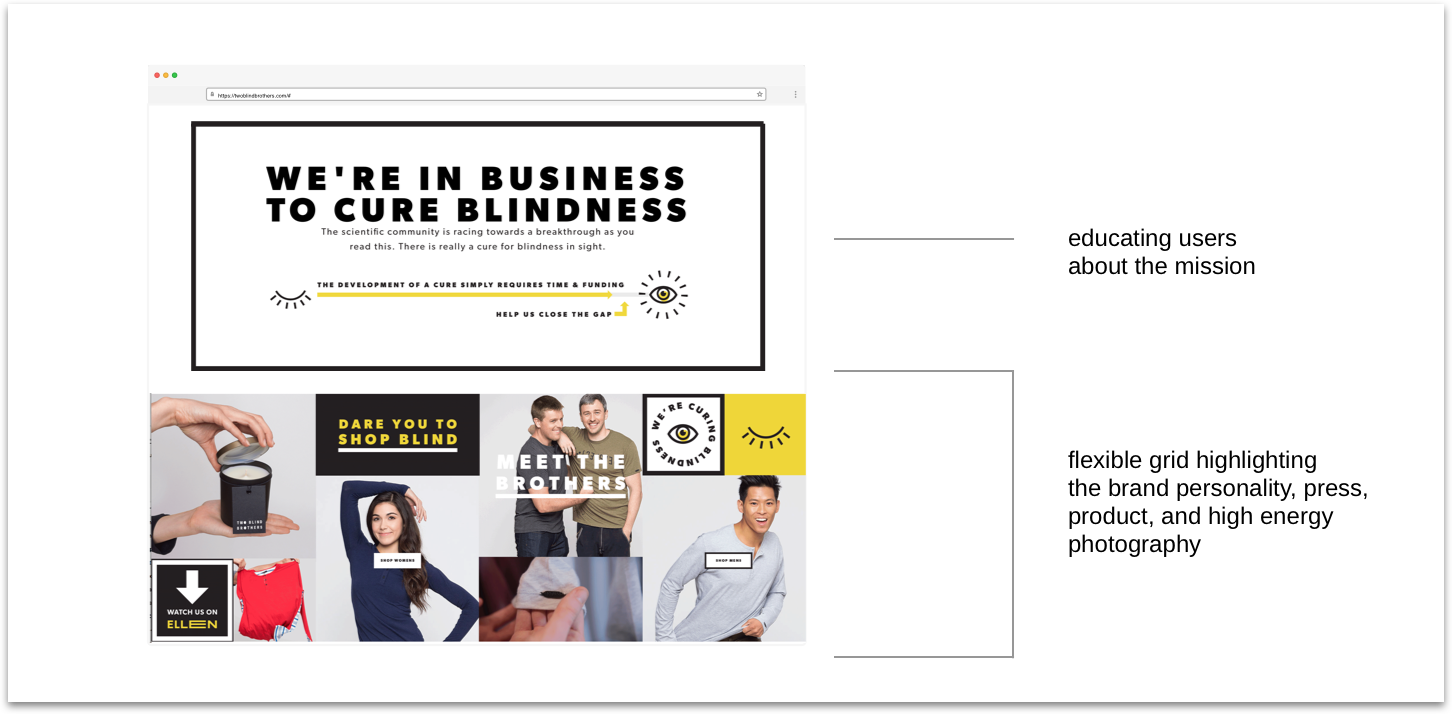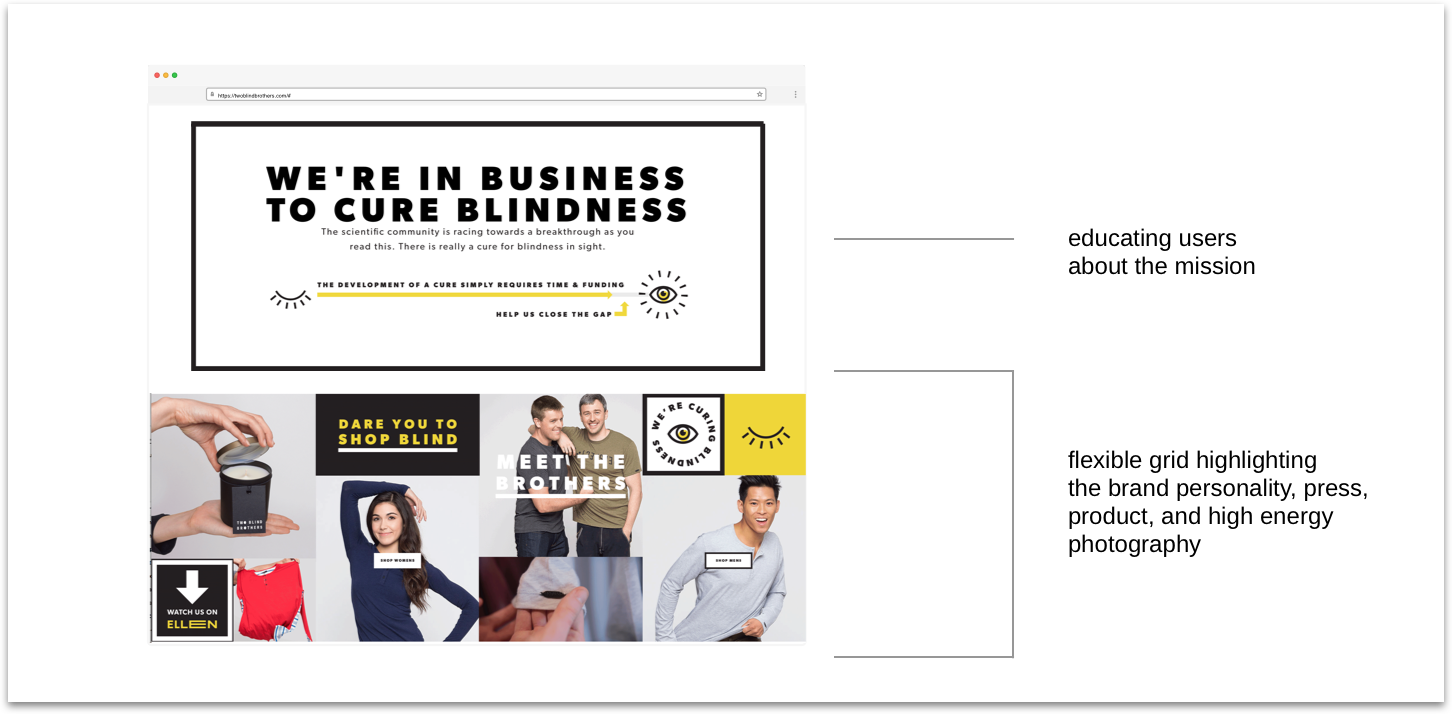 The flexible grid structure across pages allowed us to feature the different aspects of the Two Blind Brother's brand strategy.
For The Cause
Although creating an exceptional shopping experience is important, we also didn't want to lose sight of why the shirts matter and where all profits are being donated. We created the "Curing Blindness" page that is dedicated to sharing the cause and how close they actually are to finding a cure.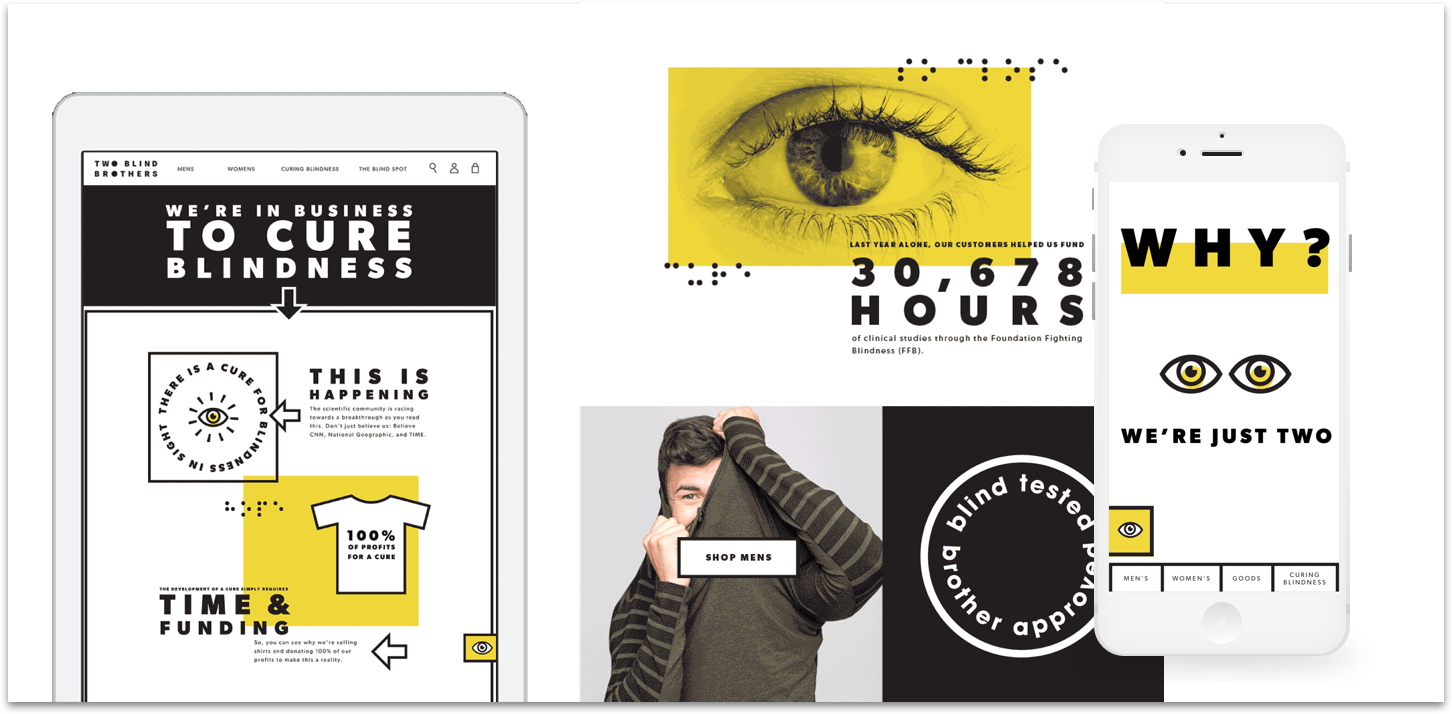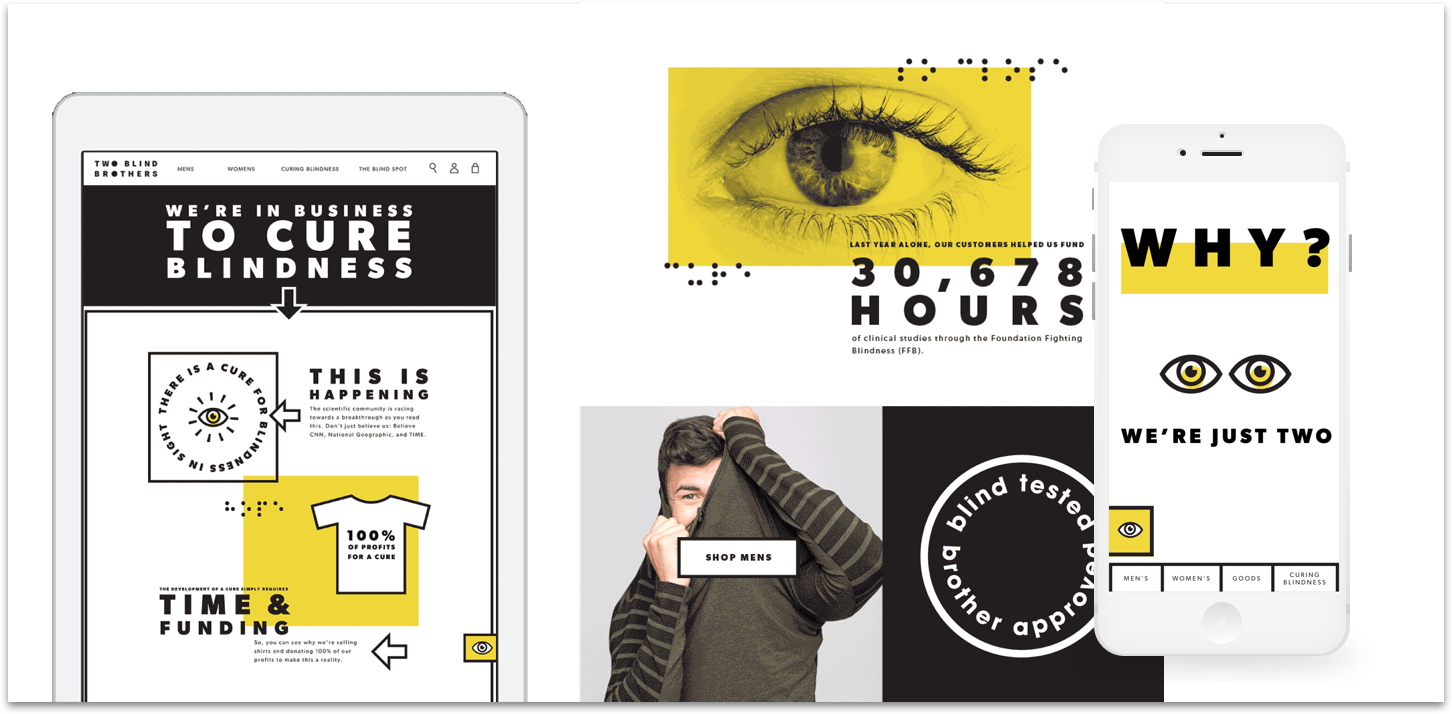 Part of the brand strategy was to put the brothers' mission on the forefront of the conversation.
Crafting an Experience
Going a step further we wanted to show our audience what it was actually like to have the disease. Along the lower right hand corner of the entire site, you'll notice an eye button -- once the user clicks this button the user in "Blind Mode". As the user moves their cursor around the site a black amorphous pattern follows them, simulating the experience of having Stargardt's disease.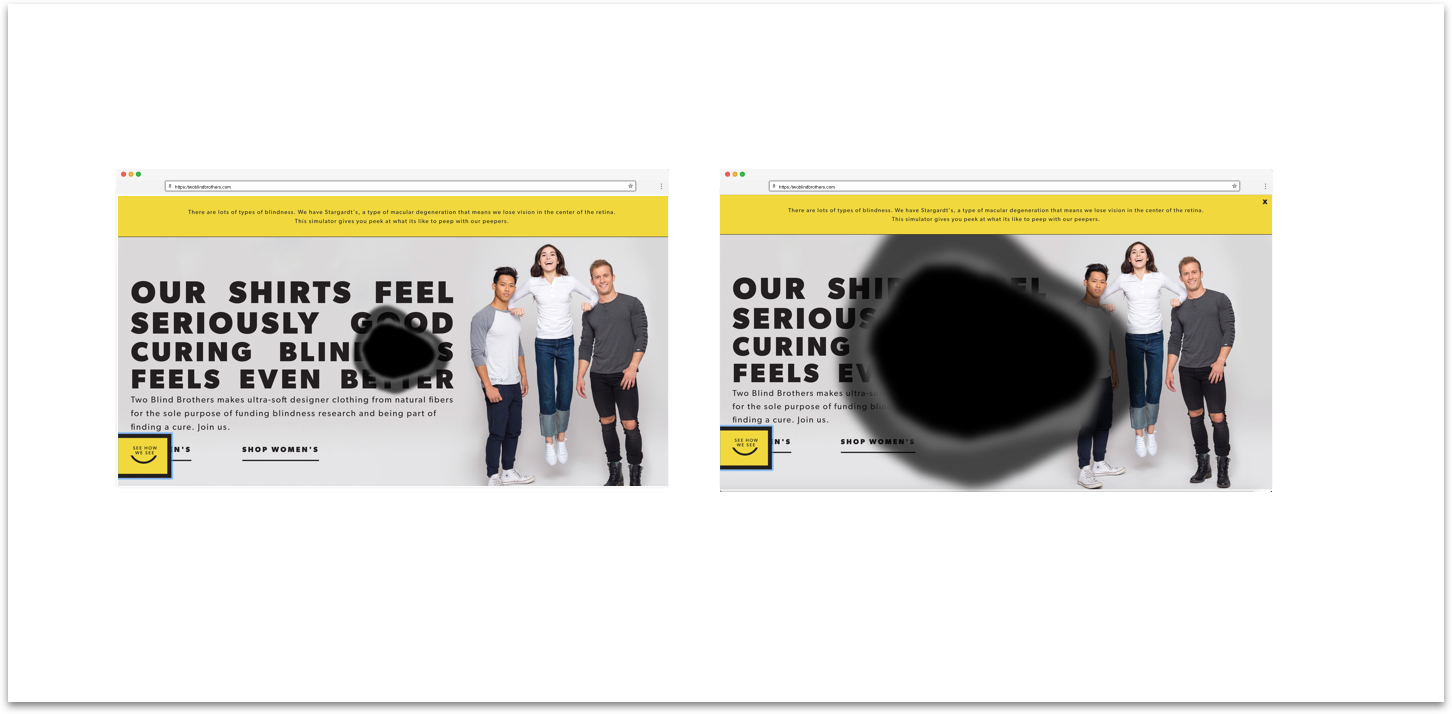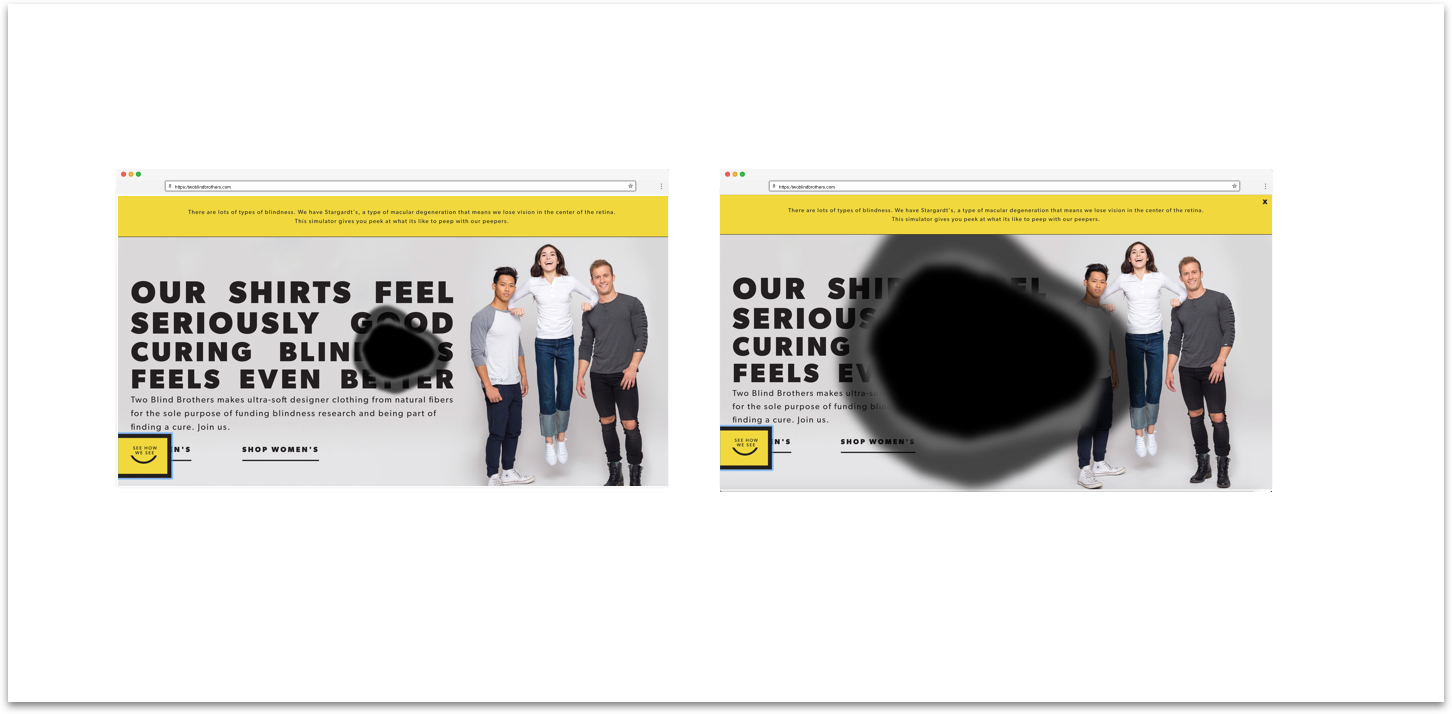 Our "see how we see" button simulated the experience of Stargardt's disease.